A Nuru massage is a unique and special style of massage therapy that brings pleasure to the mind, body and soul. Originating in Japan and taking the world by storm, this massage style brings a new element to the world of massage therapy. During the massage the masseuse will apply gel also known as "Nuru gel" to your body. Nuru gels allows the masseuse to use her body to slip and slide all overs yours, creating please and relief to different areas across your body. Nuru massage therapy is very alternative and is highly beneficial.
Nuru Massage Therapy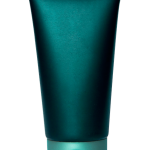 Nuru massage therapy originated in Japan may years ago and has since become a popular erotic massage style across the world. The masseuse uses her entire body to massage the client which allows more body contact and intimacy than other more traditional massage styles. The actual word "Nuru" derived from the Japanese word which translates into "slippery" which is very fitting considering the nature of a Nuru massage. Nuru gel is odourless and also transparent but it is made from Nori seaweed and other natural extracts and ingredients that are great for your skin.
Although we must take into consideration that different people have varying boundaries when it comes to what they enjoy and dislike, we do offer you some basic guidelines to ensure that your Nuru massage experience is the best possible one you can have.
5 Steps to ensuring you get the best from your Nuru Massage
Step 1; Talk about it – Like any sort of intimate contact with someone, whether it is your long term partner or somebody new, it is always good to have a conversation first and foremost. Chatting about your boundaries, what you like and dislike and what you feel comfortable with is necessary in enabling yourself to having the best possible nuru massage experience you can have. Also, this will set the tone for the session as you will already feel a connection and bond due to speaking openly.
Step 2; Shower – Making sure you are fresh and clean before any style of massage is essential as not only is it more pleasant overall, it also helps you to start off by cleansing  your body of any dirt of impurities both mentally and physically. Due to using Nuru gel, it is important your skin is both clean and fresh for it to work properly.
Step 3; create an atmosphere – Setting a tone and vibe for your Nuru massage session is a very important part of making it a lasting and memorable experience. Simple things such as making the space clean and tidy, lighting some scented candles, dimming the lights, playing relaxing or sultry music and incorporating a selection of food can help you and your partner get into the mood.
Step 4; Prepare the Nuru gel – To ensure that the session runs smoothly you should make sure that you have prepared the Nuru gel an that it is located very closely to wherever the massage is being performed.
Step 5; perform the massage – The massage can be performed as intimate as you like it to be, of course each experience of a Nuru massage will be different depending on the participants. For maximum pleasure and easy movement, the more Nuru gel the better!
We understand that it is always good to hear first-hand from people who have experienced Nuru massage therapy which is why we always ask for detailed feedback from our regular clients. We have talked with some of the men who receive regular Nuru massage therapy with us to find out why they do and how it helps them.
Dominic, 29 – "I first received a Nuru massage in Japan when I was travelling around Asia in my early twenties and it was a life
changing moment for me. It taught me a lot about my body and the limits of pleasure and fulfilment that Nuru massage can bring a person. I think to ensure you have the best experience you need to see it as a journey rather than expecting an ultimate sensation or feeling, as you are then rewarded with both physical and mental wholeness. Nuru massage therapy helped me to rediscover my body and mind, combat any tension or anxiety I was feeling and it had a knock on effect in how I approached my everyday life. For a couple of years I was unable to find a massage parlour in London that could perform Nuru massage as good as my experience in Japan which I why I was very happy to find this massage parlour. Not only is the Nuru massage excellent, it is also authentic and performed by a genuine Japanese masseuse."
Devonne, 36 – "For many years I suffered with low self-esteem and body confidence issues which had a huge impact on my relationship with those close to me and also any romantic aspect of my life.  I was extremely closed off and was very anxious around women, particularly those that I liked. However, since receiving Nuru massage therapy I have found that it has taught me to love my body and how I look. Coming from a guy who had no mirrors in his house due to having extreme anxiety over my appearance, I really appreciate my appearance now. Nuru massage therapy helps you to become one with your body and mind, bringing the two together and understanding that your body does not reflect what is on the inside. It helped me mentally and to have a different outlook on life and once I was strong minded, I became confident in every other aspect of my life."
Does a Nuru Massage sound good? Want to book your own in London?
We offer a VIP Oriental Nuru massage service. The best in London. Have a look at our London Asian Nuru Massage service page or give us a call on 07767966512.