Japanese Nuru Massage London, top Nuru massage UK service
---
Japanese Nuru Massage London
Have you ever heard of the nuru massage? If you haven't, you're missing out! A nuru massage is a Japanese massage that's truly unique. Instead of using just their hands, the therapist uses her body and soft curves to stimulate your body. At Canary Wharf Massage, present this amazing in demand Asian massage for a competitive price. From just £100 an hour, you can experience a nuru massage in the comfort of your own home, hotel room or on location in one of our parlours.
Why you should get a nuru massage
'Nuru' is the Japanese word for 'slippery' and a nuru massage is also known as the body slide massage. This is because the masseuse will use her body to massage you, using a series of slides, rubs and strokes to stimulate your senses. A special seaweed-based gel is used, which is unique to this massage style. When mixed with water, this gel (which is colourless and odourless) becomes extremely slippery which allows the masseuse to slide freely over your body. Combining tantra with Asian erotic massage, Japanese nuru massage is a full body sensual massage and involves total skin-to-skin contact.
A nuru massage is an extremely therapeutic way of helping you de-stress. It's easy to let life get over your head, and before you know it, you're ten feet under in stress. Talking it out can only get you so far. A nuru massage is a more effective and more pleasurable of way of venting your tensions. Just imagine a beautiful Asian woman slowly sliding her naked body against the planes of your body. If that doesn't scream 'stress release', what will?
Asian massage therapy believes that sexual arousal and orgasms are the way to cure stress and maintain a healthy wellbeing. When energies become blocked and build up, you are more likely to experience stress and become ill. Asian massages work to rebalance these energies and redistribute them all over your body. A nuru massage is even better as the therapist can use her full bodyweight to pleasurably press the energies around your body.
Why you should get a nude nuru massage with us
At Canary Wharf Massage, we give a unique and highly flexible nuru massage service. We are available 24 hours a day, so it doesn't what time zone you're in. Call or email us and we'll work to make your dreams become a reality!
All of our professional therapists are fully trained in authentic erotic, sensual and tantric massage therapy. Our reputation is extremely important to us, so we only ever employ the bet of the best. When you experience one of our specialist nuru massages, you are guaranteed unrivalled, unforgettable pleasure. That's why we have an established reputation and loyal clients who turn to us time and time again.
As well as providing skilled massages, our masseuses are all genuine Asian girls, so you can experience a truly oriental session. Our therapists range from Chinese, Japanese and Korean to Thai and Taiwanese. Check out our gallery for a sample of our therapists.
What happens in a typical nuru session
At Canary Wharf Massage, our nuru massages are totally customisable so you can get a massage that caters to every one of your needs. For this reason, our massages may vary slightly from client to client. However, this is how they typically go.
Our nuru massages usually start off with a hot shower or bath. The masseuse will give you a sensual soapy massage, making sure all of your body has been washed thoroughly. This starts off the sensual mood, helping to bond your energy with the masseuse's. The warm water also prepares the skin for the gel as the gel works better on damp skin than dry.
After the shower, you'll lie on your front on the air mattress while the masseuse mixes the nuru gel with warm water. Before mixing, the gel is extremely thick. Warm water dilutes it to a silky and very slippery consistency. Once it's perfect, the masseuse will pour the gel down her voluptuous body, stroking it all over her curves. Then she'll pour it onto you, slowly stroking up and down your body, ensuring that you're covered.
Once you're both slippery in gel, she'll climb on top of you and begin sliding. She'll slide her back again yours, turn over and press her front against your back and slide upside down. You'll feel every soft curve, smooth plane and warm nook of her body against yours. By the time you turn over, you'll be extremely aroused. She'll repeat all of the techniques she used on your back. You'll be taken to new heights of unrivalled, leg trembling pleasure.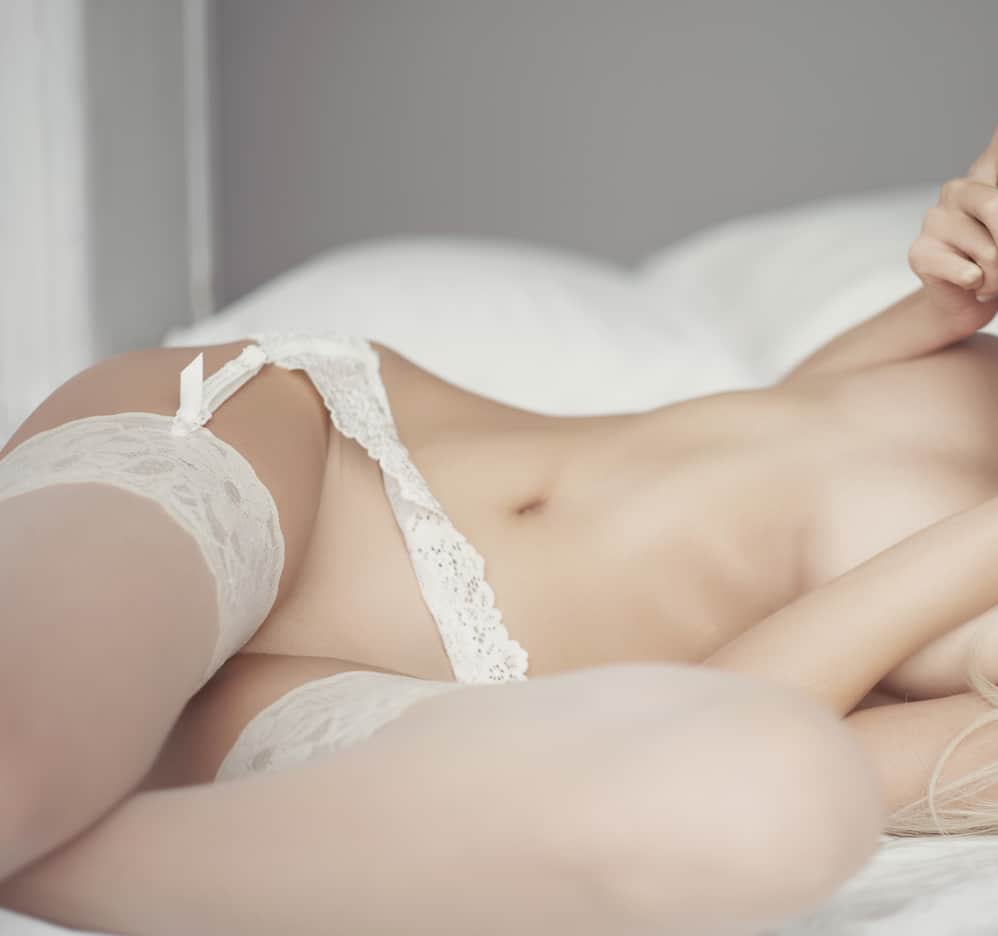 How can I book?
It's easy! When you're sure that a nuru massage is the massage for you, give us a call or drop us an email with your chosen masseuse and time, date and location. We aim to provide a process that's as smooth as the nuru massage itself!