The world is a place of many secrets –the recipe of KFC's finger lickin' chicken and the formula of making Coca Cola being just two of them. The adult massaging industry is home to more than 100 adult therapies. You're probably familiar with body to body, Tantric and sensual massage, but there are many treatments in the erotica world which often go unnoticed and in many ways, are deemed a secret. However, we don't like keeping secrets and love to broaden your horizons when it comes to the erotic massage industry – here we introduce you to the wonders of Nuru massage.
What is Nuru?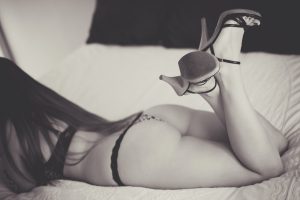 Compared to other sought naked massages, Nuru is breathtakingly unique and involves the most body to body contact of them all. The massage is always performed completely naked, with the therapist using their tantalising finger tips to rub you down from head to toe. What comes next is what makes Nuru the sexiest massage you can get. As well as using their hands and forearms, Nuru therapists are trained to massage using their most intimate zones of the body, these being their boobs and bum. Due to the intense body contact, Nuru avoids normal massage oil due to the risk of friction. Instead, Nuru practitioners use their own authentic formula known as Nori gel, which comprises of seaweed elements. Nori gel is super slippery and sensual, a little goes a long way! Feel your toes curl, your body shake and your pulse race as her flawless physique effortlessly slides and grinds against your body. The beauty of Nuru is that it can be tailored to your specific cravings. Hand relief, oral and penetration can all be enjoyed as part of the sizzling session.
Where did erotic Nuru massage originate?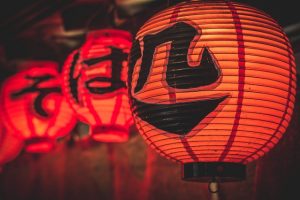 Erotic massage has been practiced for centuries, however Nuru is relatively modern concept and was first used by the Japanese. During the 1950s, the Japanese government imposed stricter laws on the selling of sex in the country's brimming Red Light Districts. Desperate not to lose their trade, many of the 'lady of the nights' looked for new ways to sell their services. And a solution was found. Hamida, a young girl from Tokyo had been working in the sex industry while studying massage in a prestigious Tantra school. Hamida loved to experiment and found that selling Nuru massage with sex could be hugely popular – and super legal! The Red Light Districts were replaced with high-end massage parlours which offered Nuru. The Japanese gentlemen had never experienced something so euphoric and as the decades went by, it flourished in popularity. The rest is history.
Where can I experience Nuru?
Don't worry, you needn't travel 6000 miles to Japan to experience Nuru massage. Though it's still a niche erotic service in the UK, Nuru is beginning to be offered in many luxurious salons in the likes of London. In the last 10 years, Many British businessmen have experienced Nuru while on trips to Japan, due to this they created a demand for the orgasmic bodywork in the UK. Of course, many Japanese masseuses jumped at the chance to move to the bright lights of London to tease and tantalise the gentlemen of the city.
London is flooded with parlours, walk-ins and private residences where you can experience Nuru. However, to experience an authentic, crème de la crème Nuru massage then look no further than the Canary Wharf Massage parlour. The salon hosts high-class Oriental therapists, who are not only insanely good looking but are also five-star wonderworkers with their hands (and other body-parts) The parlour is based on the most upmarket road in Marylebone and is easily mistaken as a plush penthouse. Nuru promises to be the best secret you will have EVER find out, book yours now and thank us later! Looking for your perfect Oriental Nuru massage in east London? Call us now on  07767966512